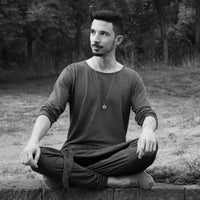 CELEBRATE YOUR JOURNEY
Featuring the Map of Humanity derived from a baby's footprint. These necklaces represent unity amongst all people and they encourage you to explore the Inward & Outward journeys of life.

"The first time I looked at it I felt some understanding of it."
– G.D.

"People can recognize that there is a human element."
– N.C.